After reading the content, do you agree with the information presented on this page? Please Click a Vote at POLLBAGEL

Do you agree that there are conflicting information on ARCHITECT AND ART presented in the Tipitaka and those in Ancient India?

See result: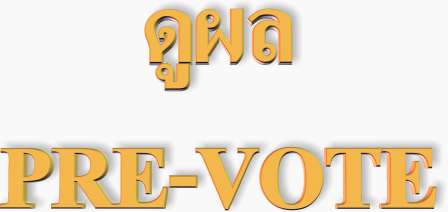 Overall, are you convinced that Lord Buddha and his monks lived in the land comprising Thailand, Laos, Kampuchea, Myanmar, and Raman?
CLICK TO VOTE<![if !vml]>

<![endif]>
<![if !vml]> SEE THE VOTE RESULT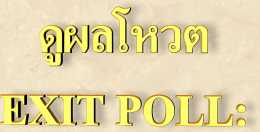 <![endif]>
Webmaster: chaiyongusc@gmail.com
Updated: December 11, 2022
SIAM, NOT INDIA, WAS THE CREDLE OF AT LEAST 19 WORLD CULTURES SINCE THE TIME OF SIAM'S FIRST KING, "KING IN KHAO KHEOW" (KING IN OF THE GREEN MOUNTAINS) MORE THAN 8000 YEARS AGO.
THE NAME 'IN' BECAME A PART OF INDIES-LANDS OF KING IN OR LAND OF THE EAST COMPRISING SIAM, LAOS, CAMBODIA, BURMA AND MALLA (MON). THUS ARCHITECTURE AND ART WERE ORIGINATED IN THE PRESENT LANDS OF THAILAND, LAOS, MYANMAR AND MON.
Many Brahmin or Hindu stupas in Sanchi, Sarnath, and Bodha Gaya were imposed as Buddhist.
The original stupa of Sanchi had an arch with nude ladies hanging on it. This is unlikely to be Buddhist as it's against the Buddhist tradition to have any sexually arousing images, sculpture or painting in any Buddhist temples.
The ruined temple at Bodha Gaya was taken care by the Brahmins when Dr. Francis Buchanan, in 1812, identified it as Buddhist and, in 1862, Sir Alexander Cunningham confirmed it.
There are many conflicting information on architectural designs and arts as found in India and Thailand.
Thai architectural designs are more sophisticated than those in India or Nepal. Most architectural designs found on the Thai buildings, pagoda (Chedi) and other Buddhist arts are uniquely and uncomparably outstanding in their beauty, neatness, and tenderness. They have survived for for more than thousand years.
The shapes of the Wat (temples), churches, and Chedi as found in the present land of Chopoo Dwip or Suwannabhumi originally known as "In Lands" (Indies=Eastern Lands) where Thailand, Laos, Cambodia, Burma and Raman are situated, are totally different from those found in India and Nepal.
The word "Indies" became "India." Many Thai academicians were misled to believe that India was Chompoo Dwip. While no Indian people know about this Chompoo Dwip According to the Tipitka, Chompoo Dwip was the birth place of Good Puttha (Buddha).
Here in Suwannabhumi, ten thousands of a thousand years old Wat, Wihara, and churches are found in every village, town and city. Up to the present time, outstanding characteristics are still mainly in tact in all Buddhist architectural designs with only a slight difference in shapes and forms while critical attributes and components remain unchanged.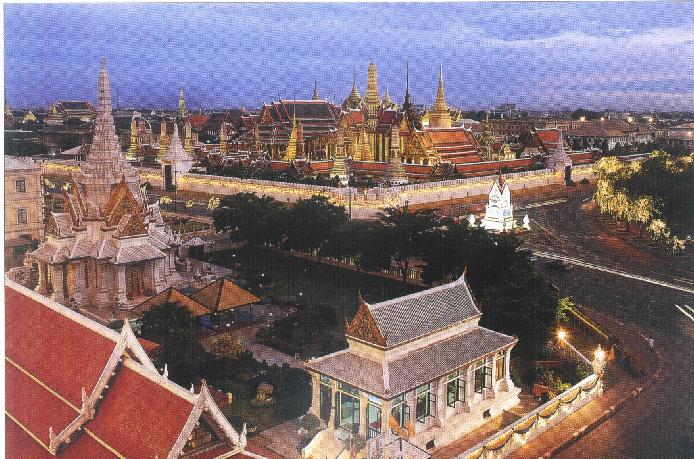 The beautiful temples in Bangkok graciously designed and constructed employing Buddhist arts still practiced nation wide in Thailand..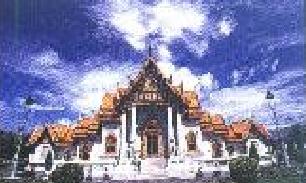 The elegance Wat Prakaew (top) and Wat Benjamabopit (left) in Thailand and the Buddhakaya Chedi (right) in India showing the difference in architural designs and styles
In India and Nepal, architectural designs on Hindu shrines are less impressive than the designs in Buddhist temples in Thailand, Laos, Cambodia, Burma and Raman. For example, the Buddhikaya Chedi in India may not match the beauty of Wat Arun (Temple of the Dawn), Wat Pra Kaew (Temple of the Emeral Buddha), Pra That Panom in Nongkai Province, or the Maha Chedi Pa Nam Yoi in Roi-Ed Province.
Should the present Buddhist architectural designs be imported from India as claimed by some academicians, why there were no traces of such designs as temples and chedi left in India.
Buddhist art is dedicate. They need highly skilful and mindful artists to come up with high level creativity. Furthermore, artists need sponsors, especially royal ones, with high faith in Lord Buddha to produce such wonderful, elegant architectural works as found in Buddhist temples in Thailand. (See samples in the photos below).
Visitors from abroad coming to Thailand are amazed with the beautiful and peaceful presence of Buddhist temples, wihara, and stupas surrounded by rich environments of green trees and mountains suitable for meditation and practices according to Buddhist teachings.
For this reason, we strongly believe that Buddhist architectural designs had never been imported from India but have been all along here in Suwannabhumi right from the time of the Lord Buddha.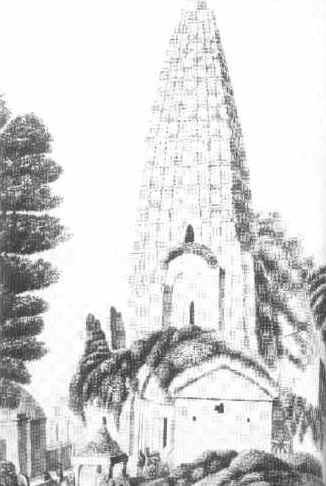 The original Bodh Gaya painted in water color in 1814 (John Keay, India Discovered: The Recovery of a Lost Civilization, 2002)
The chedi at Bodh Gaya was actually a Brahmin temple claimed by Francis Buchanan to be Buddhist. This temple was modified many times to make it Buddhist.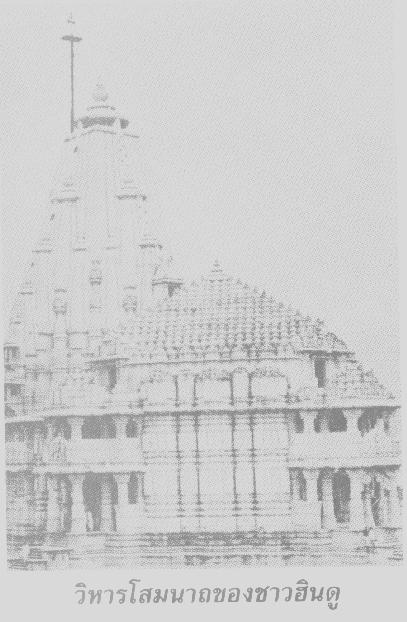 The above, Somanart, is a Hindu Temple. It surely does look very similar in shape and style as the Bodh Gaya which was claimed by Dr.Francis Buchanan as a Buddist Temple.
Read special articles in Thai, Click here
Reasons in brief why we believe the Buddha Birthplace is in Thailand. Please click